Same-sex family law cases have been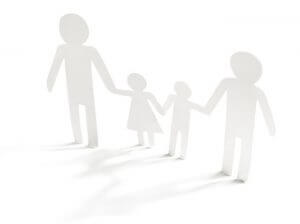 reshaping our legal system since the Supreme Court ruled the ban on same-sex marriage unconstitutional.
Going through a divorce or separation can be difficult for all parties involved. Sometimes, after the divorce is over, issues can arise that require the assistance of the courts once again. This is not always easy if the state in which the order was filled no longer has jurisdiction and even more so when the merits of the states involved do not coincide.
V.L. and E.L., both women, were in a relationship from 1995 to 2011. Using assisted reproductive technology, E.L. gave birth to 3 children. V.L. adopted the children while living in Georgia. The Georgia court granted the adoption and entered the final decree. The family later moved to Alabama where they separated. V. L. filed a petition asking the Alabama court to register the Georgia adoption judgment alleging that E.L. had been denying her access to the children. When the family court granted visitation to V.L., E.L. appealed.
The Alabama Supreme Court held that the Georgia court had lacked subject-matter jurisdiction to enter the decree allowing V. L. to adopt the children without terminating E.L.'s parental rights, nullifying the Georgia order and relinquishing V.L.'s parental rights. Justice Parker stated, "The State has a legitimate interest in encouraging that children be adopted into the optimal family structure, i.e., one with both a father and a mother."
In November 2015, both V.L. and the appointed Ad Litem attorney filed a petition for judicial review with the United States Supreme Court arguing that the Full Faith and Credit Clause requires each state to recognize court judgments from other states, including adoption decrees. On March 7, 2016, the Supreme Court reversed the Supreme Court of Alabama's ruling and reinstated V.L.'s rights.
Since the U.S. Supreme Court ruled the ban on same-sex marriage unconstitutional in June of 2015, we still see issues arise in other areas of family law where same-sex couples are involved. These new cases are reshaping our laws, making same-sex couples and their families like any other family in the eyes of our legal system.