Houston Issues Divorce Discovery
Helping You Effectively Prepare for Your Divorce
Tensions run high when agreements cannot be reached over the division of property, custody of children, or amounts of spousal support. It is particularly difficult when information is not readily available. As part of the process, you and your former partner will typically have the process to engage in what is called the "discovery" process. Discovery can give both you and your ex-spouse the opportunity procure the information that you need to effectively prepare for your case.
When it comes to navigating a divorce, the more information you have, the better. Our Houston divorce discovery lawyers at Myres & Associates PLLC can guide you through this critical phase of the case preparation process whether the resolution is with alternative settlement or trial. We can assist in both the filing of and responding to all types of discovery requests, including making arguments for why a request should be honored or rejected. Our founding attorney has over 40 years of legal experience in the field, and our firm can leverage this knowledge to benefit you.
Learn more about how discovery is essential to achieving your goals in a divorce by calling (713) 322-9810 or contacting us online.
How Discovery Works in Texas
Divorce discovery involves a judge resolving conflicts involving matters of marital property characterization, valuation and division, child custody, visitation rights, and spousal support. The court will hear arguments from both spouses' legal teams.
In order to effectively advocate for your interests, your legal representation will need a complete understanding of both your and your former partner's situations. This includes your financial resources, personal histories (including any criminal records), relationship with any children, and the circumstances that led to the divorce. The discovery process allows the legal teams involved in a divorce to attain the information that they need from the opposing side.
In some situations, spouses involved in a divorce will be forthcoming about the extent and nature of their assets as well as any relevant personal information. In more contentious scenarios, one or both spouses may attempt to conceal information or evade requests.
A judge may grant one or more of several methods of discovery if they believe that doing so will uncover information relevant to the case. Discovery is often used when there are difficulties determining the extent and size of a marital estate.
The Types of Discovery
Depending on the circumstances and resources in the case our lawyers use any one of five different types of discovery requests. Each type has differing uses and will depend on the nature of the information being sought.
The types of discovery used in Texas include:
Requests for Disclosure. These are common basic requests for essential information relevant to the case, including all legal names and addresses of the parties involved in the case. This can also include requests to identify any witnesses that may be called in the trial.
Requests for Production and Inspection. If you and your legal team suspect something amiss with the valuation of a marital property asset, you may request to review evidence documenting that particular asset. This can include documents detailing bank accounts, mortgage agreements, or insurance policies. Legal teams can also sometimes request personal information, including phone records, when looking to establish grounds for divorce.
Requests for Admissions. This method is meant to establish basic foundational facts of a case. The receiving party will have a window of time to "admit" or "deny" that a statement provided by a legal team is true. A nonresponse is typically considered an admission.
Sworn Inventories and Appraisements. A large part of discovery is determining the scope of a marital estate. To that end, this type of request mandates that the receiving party inventory and assign a value to all property that they own and are aware of. They must also state whether they believe the property is separate – meaning it is exclusively theirs and will not be divided in litigation – or martial, meaning it is subject to the state's community property rules.
Interrogatories. This type of request consists of a series of targeted inquiries on a specific matter relevant to the divorce. It is often strategically used to identify financial assets and holdings.
Responding to Discovery Requests in Texas
The discovery process works both ways. You may be able to attain information critical to building your case through discovery, but your ex-spouse's legal team will likely have requests of their own. How you respond will likely substantially impact ensuing divorce litigation, and a failure to comply can jeopardize your ability to protect your interests.
Our Houston divorce attorneys can assist you in efficiently responding to requests of all types. We are familiar with all types of discovery and can work with you to develop strategically advantageous answers. After reviewing the full scope of your case, we can also help you proactively prepare for requests you are likely to receive.
Why the Discovery Process Is Important in Texas
Understanding the extent of the financial inventory and parent child information is essential to protecting yourself in a divorce so you have sufficient information to make decisions. Each party's financial position will likely factor into a judge's decisions involving matters of custody, spousal support, and division of property. If you are not aware of some significant segment of your holdings, you and your legal team will potentially not be able to advocate for the most advantageous position possible. Furthermore, if the grounds of divorce are contested, it is essential that extenuating pieces of evidence be brought to the judge's attention.
Our Houston divorce lawyers at Myres & Associates PLLC can help you make the most of the discovery process. Our team can assist you in both responding to discovery requests as well as pursue requests that will help you protect your family's future. We understand the discovery process can be stressful, especially if you are fielding numerous combative requests. Let our firm worry about your case so you can work on moving forward.
Get help with discovery by calling (713) 322-9810 or contacting us online.
Complimentary Resources

Our Blog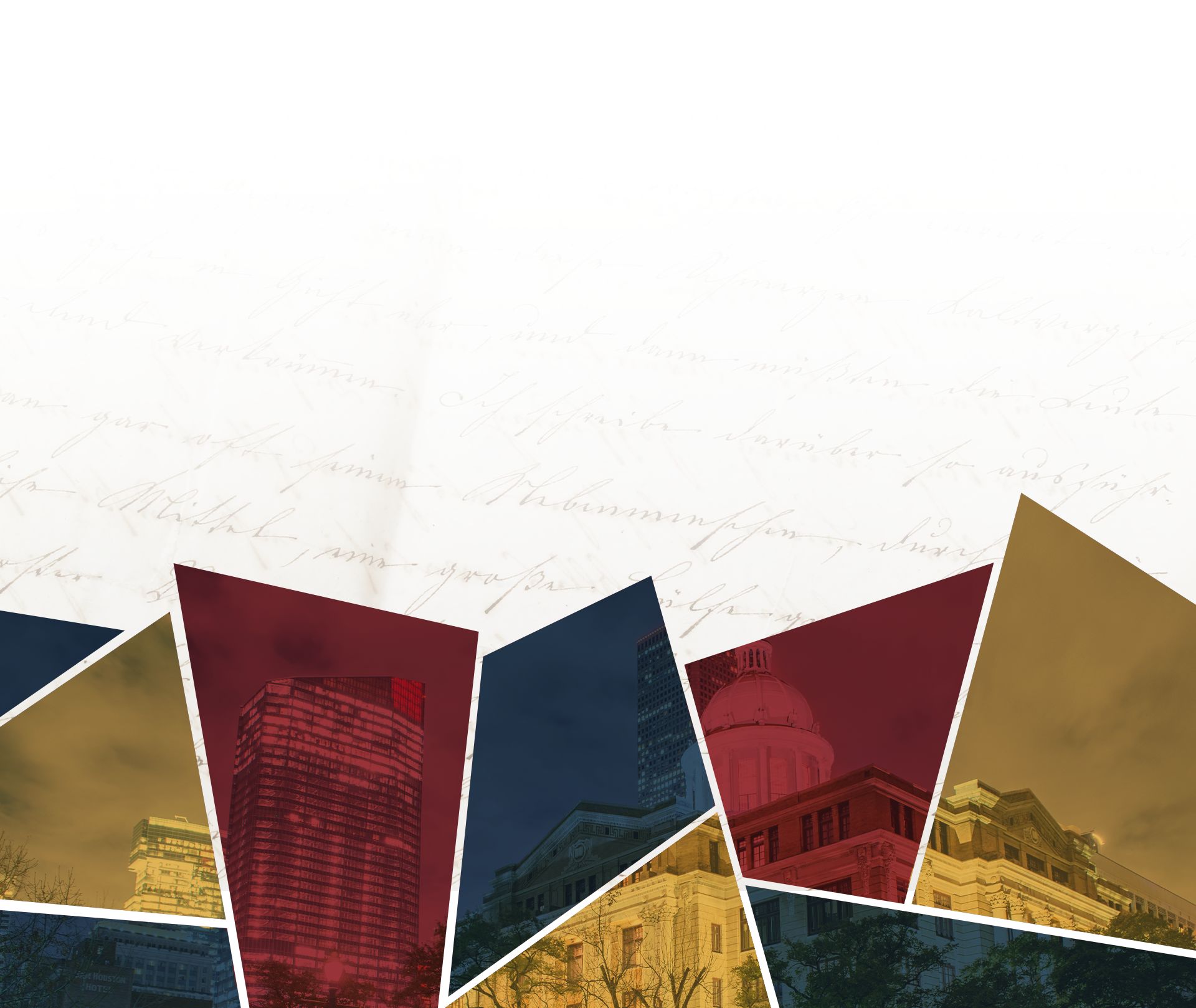 Why Choose Our Team?
We Are Fully Invested in Your Outcome
Support Network of Experienced Professionals

We work with a national and international network to help provide industry-leading support during and after your case, ranging from forensic accountants to specialized counseling coaches.

Collaborative, Team-Based Approach

When you work with any of our attorneys, you get the experience, knowledge, and support of our entire team. We're all by your side.

Experienced In & Out of the Courtroom

We will do our best to achieve an amicable settlement out of court. If additional litigation is needed, we are right there ready to go.

Fully Invested in Your Case

We care about the outcome and well-being of your family as much as you do. We will do everything to protect your best interests.