Houston Prenup Attorney
Safeguarding Your Future with a Prenuptial Agreement in Texas
Nearly half of all marriages in the United States end in divorce. It is perfectly acceptable for you to believe that your future marriage will defy the odds. However, you should be prepared in case of dissolution — executing a prenuptial agreement with your significant other is nothing to be embarrassed about! In fact, a prenuptial agreement is merely a way for you and your intended spouse to set expectations and eliminate future potential conflicts.
Are you considering a prenuptial agreement? Don't make the mistake of drafting a DIY prenup that will cause issues in the future. Contact the experienced prenup lawyers at Myers & Associates PLLC in Houston today! You can call our firm at (713) 322-9810.
What is a Prenup?
A prenuptial agreement, often referred to as a "prenup" for short, is a legally binding contract made between two individuals before they get married. The primary purpose of a prenuptial agreement is to establish the rights and responsibilities of each spouse concerning the division of assets, debts, and other financial matters in the event of a divorce or the death of one of the spouses. Here are some key aspects of prenuptial agreements:
Financial Protection: Prenups are commonly used to protect the financial interests of one or both parties, especially in situations where one or both spouses have significant assets, debts, or business interests that they want to keep separate in the event of divorce.
Asset Division: Prenuptial agreements can specify how assets acquired during the marriage (marital property) and assets brought into the marriage (separate property) will be divided in case of divorce. This can include property, investments, real estate, and other assets.
Debt Allocation: Prenups can outline how marital debts will be divided between spouses, protecting each party from the other's financial obligations incurred during the marriage.
Spousal Support: Prenuptial agreements can address the issue of alimony or spousal support, specifying the amount and duration, or even waiving it entirely in case of divorce.
Inheritance and Estate Planning: Prenuptial agreements can establish how assets will be distributed upon the death of one spouse, ensuring that certain assets remain within a specific family or are passed on to particular heirs.
Protection of Family Businesses: If one or both spouses own a family business, a prenup can protect the interests of the business and its assets by ensuring they are not subject to division in a divorce.
Clarity and Predictability: Prenuptial agreements provide clarity and predictability in the event of divorce, potentially reducing conflict and legal costs.
Child Custody: Prenuptial agreements generally cannot dictate child custody or child support arrangements, as these are determined based on the best interests of the child and may be subject to change.
It's important to note that prenuptial agreements must meet certain legal requirements to be enforceable, such as full financial disclosure by both parties, no coercion or duress in obtaining the agreement, and the agreement being in writing and signed before the marriage.
Prenuptial agreements are not just about divorce; they can also be used to protect the financial interests of both spouses, provide security, and promote open and honest financial communication in a marriage. To create a valid prenup, it's advisable to consult with an attorney experienced in family law to ensure that the agreement complies with relevant state laws and addresses the specific needs and circumstances of both parties.
Who Should Get a Prenup?
Many people might assume that a prenup agreement is only for couples who have high value assets going into a marriage. Other people assume that having a prenup is a form of planning for failure. However, neither of these situations are the end all be all of a prenuptial agreement.
If any you meet any of the below criteria, it is highly recommended that you contact a Houston prenup lawyer to help you protect your assets:
Second or third marriages, especially if there are children from previous marriages
Marriages in which someone holds significant debts or assets
Marriages in which the spouses are elderly or have serious health concerns
Marriages in which either or both of the spouses is engaged in a financially risky profession
Marriages in which someone has accumulated significant debts or assets
Marriages in which either or both of the spouses becomes or plans to become engaged in a financially risky profession
This is not an all encompassing lists. If you have any questions about whether obtaining a prenup is the right decision for you and your relationship, reach out to one of our Houston Prenup Lawyers today.
How is a Prenup Beneficial?
A properly done prenuptial agreement can benefit a vast majority of relationships prior to marriage. Drafting a prenup is beneficial for reasons such as:
It forces couples to discuss heavy topics and get them hashed out before problems arise later on after the marriage has already taken place.
The couple will have to talk about finances, property, income and debts. These are typically topics that people in relationships do not discuss until it's too late.
Tackling these issues before they become problematic can help ensure a marriage starts off on the right foot and that both parties are on the same page.
What is Included in a Prenup?
A prenuptial agreement allows you to decide how marital property will be characterized during marriage and how it will be divided upon divorce. Prenuptial agreements generally cover issues such as:
Spousal Support
Spousal Maintenance (Alimony)
Accumulation of Community Property during Marriage
Partition of Real Property
This is not a comprehensive list of what a Houston Prenuptial Agreement can cover. Speaking to a Houston Prenup Lawyer will help give you clarity on the finer details of your situation and what all should be included in your prenuptial agreement.
Call a Prenup Attorney in Houston for Guidance Today
Divorce can be a stressful time. Nobody plans for their relationship to dissolve. Rather than trying to figure out the details of a divorce while in the mists of it, give yourself peace of mind. At Myres & Associates PLLC, our Houston Prenuptial Agreement Attorneys are here to answer all of your questions regarding a prenuptial agreement and to help you set up your marriage for success by starting off on the right foot in this process.
Call Myres & Associates PLLC today at (713) 322-9810 or contact us online to arrange your consultation! Our experienced Houston attorneys will guide you through the process of obtaining a prenuptial agreement.
Complimentary Resources

Our Blog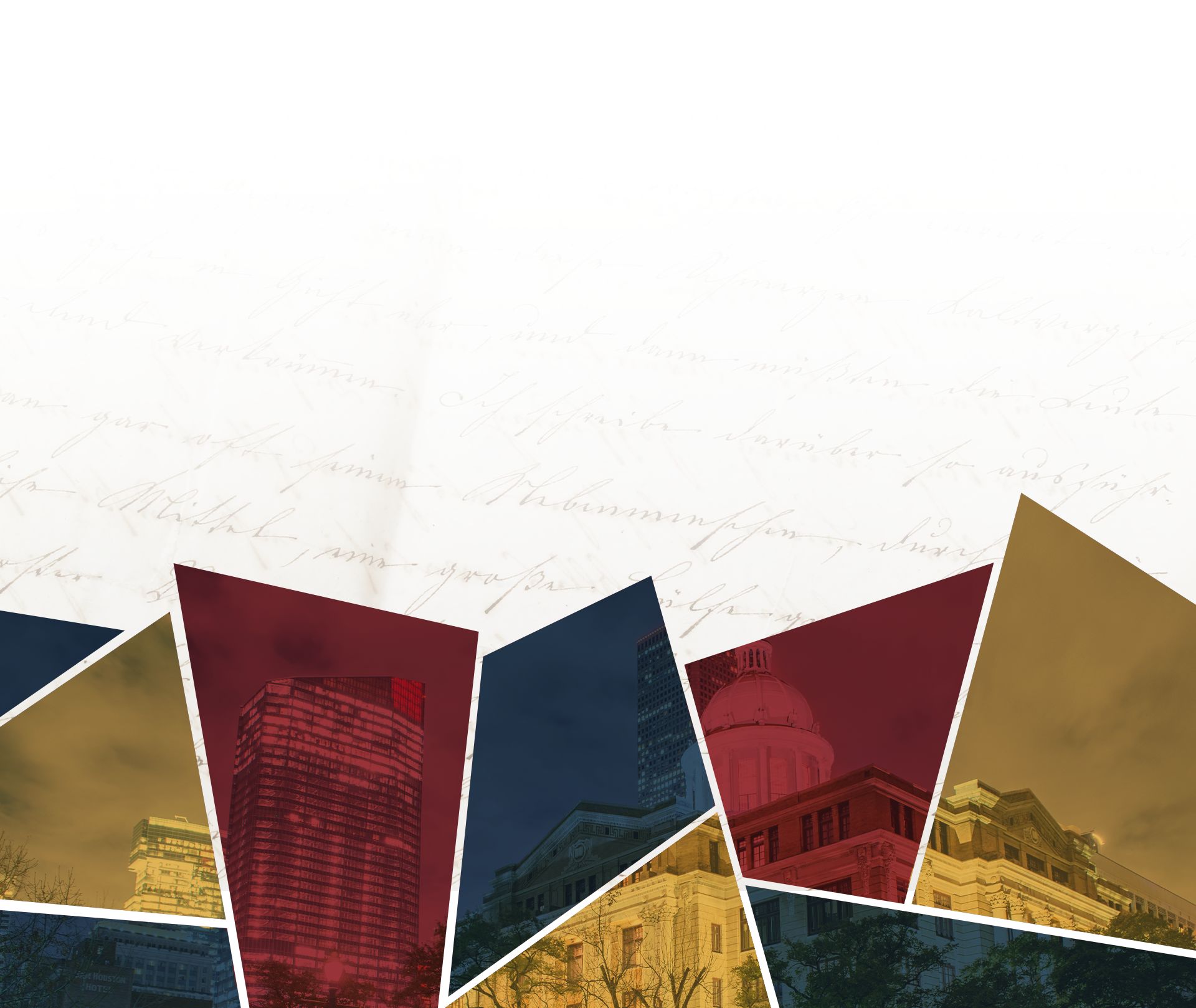 Why Choose Our Team?
We Are Fully Invested in Your Outcome
Support Network of Experienced Professionals

We work with a national and international network to help provide industry-leading support during and after your case, ranging from forensic accountants to specialized counseling coaches.

Collaborative, Team-Based Approach

When you work with any of our attorneys, you get the experience, knowledge, and support of our entire team. We're all by your side.

Experienced In & Out of the Courtroom

We will do our best to achieve an amicable settlement out of court. If additional litigation is needed, we are right there ready to go.

Fully Invested in Your Case

We care about the outcome and well-being of your family as much as you do. We will do everything to protect your best interests.