Child Custody Lawyer in Houston
Experienced Child Custody Attorney Serving Harris County, TX
Everyone wants what is best for their children. In a contentious divorce, however, tensions can erupt when there are disagreements over what will best serve the needs of a child. Custody cases can be especially emotionally difficult to navigate due to what is at stake.
Our Houston child custody lawyers at Myres & Associates PLLC can work to explore all available solutions in resolving your custody case as quickly and painlessly as possible. We are compassionate to the challenges parents experience when these cases need to be adjudicated and work to do everything possible to achieve results that will benefit your family. If you are looking for a child custody lawyer in Houston who you can rely on, you can trust our attorneys at Myres & Associates PLLC. We have helped countless parents receive the child custody that they are rightfully permitted to. Take a look at our lawyer reviews, and see why we are the best child custody law firm in all of Houston, TX, and beyond.
If you are struggling with child custody, do not wait to call (713) 322-9810 or contact us online to meet with our Houston custody lawyers .
Types of Child Custody in Texas
There are two discrete types of custody that are relevant in Texas courts. Physical custody is granted to the parent who has physical possession and access to the child. Legal custody determines who has the authority to make significant life decisions for the child, including where they live, where they go to school, what religion they practice, and what medical care they receive.
Barring extenuating circumstances, Texas courts will typically rule that both parents should share responsibilities of physical and legal custody in a joint managing conservatorship. A joint managing conservatorship does not mean the parents necessarily have equal abilities: One parent may be granted physical custody, for example, while legal custody will be more or less equally shared.
In situations where a court believes a joint managing conservatorship is not in the best interest of a child, a judge may choose to grant a sole managing conservatorship to just one of the parents. A sole managing conservatorship gives a parent both full physical and legal custody. This approach is not favored by the courts but can be pursued if one of the parent's behavior poses a threat to the child. This can include a history of drug and alcohol abuse, physically or emotionally abusive behavior, or an extensive criminal record.
How Child Custody Is Decided in Texas
When litigation is required to resolve disputes involving custody, the judge will only consider what they believe to be what is best for the child. The court will evaluate any relevant factors that might influence the child's wellbeing or either parent's fitness to care for the child. The legal teams of each spouse will present arguments and evidence for the court's consideration.
Factors that can influence a child custody decision in Texas include:
Each parent's income and financial resources
Each parent's physical health
Each parent's criminal history, especially if familial abuse was involved
Each parent's role in caring for the child thus far
The potential for each course of action to disrupt a child's life
The child's preferences (if they are at least 12 years old)
Our Houston child custody attorneys are familiar with how child custody cases are adjudicated in Texas and can give you the support and advocacy you need to achieve your goals. No matter how complex your case may seem, we can assess the facts and help you understand your options.
The Role of Visitation in Texas
Even in joint managing conservatorships, a child will need to maintain a primary residence with one parent. The other parent will in most circumstances be granted some form of visitation rights, or guaranteed, regular periods in which they can spend time with and help raise their child.
Contrary to a common misunderstanding, visitation and spousal support are not interrelated. Visitation rights cannot be denied just because a parent is struggling to pay their support obligations. Only the appropriate court can restrict or otherwise modify a visitation order, and this is generally only done if a judge is convinced that a parent's continued presence is not in the best interest of the child. Our experienced Houston child custody attorneys can also assist you with visitation enforcement and other custody or support problems once a decision has been issued.
How A Child Custody Attorney In Houston Can Help You
Having a reputable child custody attorney by your side is critical for ensuring that you receive the legal support and guidance that you need during this difficult time, and for ensuring that you receive the best possible legal outcome for your child custody case.
A child custody attorney will:
Support You: Having an experienced attorney by your side to guide you is critical for ensuring that you have the legal support and emotional reassurance that you need during this time.
Effectively Represent You: Child custody cases can be extremely complex and sensitive. In the case where you have to go to court, your lawyer will be able to effectively represent you in the courtroom. Your attorney is really your best advocate.
Guide You: An attorney will make sure that you are informed on important legal matters regarding your case, and will provide you with objective legal guidance that can tremendously help you.
Save Time: A reputable attorney will have worked with numerous individuals struggling with child custody matters. Your attorney will know the ins and outs of family law and will have the skills and experience necessary to ensure that everything is taken care of correctly and efficiently. Resolving a child custody case can be extremely difficult and time-consuming without a lawyer.
Handle Paperwork: There is a lot of paperwork involved with child custody cases. Your lawyer will be able to take care of it all, and ensure that everything gets to where it's supposed to at the right time.
Ensure The Best Outcome: Child custody matters can be especially complicated. A reputable attorney will be able to ensure that you receive the best possible outcome for your case.
Interested to learn more about what we can do to help you during this difficult time? Contact our team of child custody lawyers in Houston, TX for a consultation today.
Experienced Houston Child Custody Attorneys Serving Texas Families
We understand that matters of child custody are fraught with stress and uncertainty. Our Houston child custody lawyers at Myres & Associates PLLC will leave no stone unturned in advocating for what is best for your child and your family. We have decades of experience helping families develop effective, persuasive strategies, and our founding attorney is Board Certified in Family Law by the Texas Board of Legal Specialization. If your case has already been decided but circumstances impacting custody, support, or visitation have changed, our team can assist you in modifications and other means of post-judgment custody support.
Suggested Reading:
Our team can help you manage child custody conflicts. Call (713) 322-9810 or contact us online to discuss your options with our Houston child custody lawyers.
Complimentary Resources

Our Blog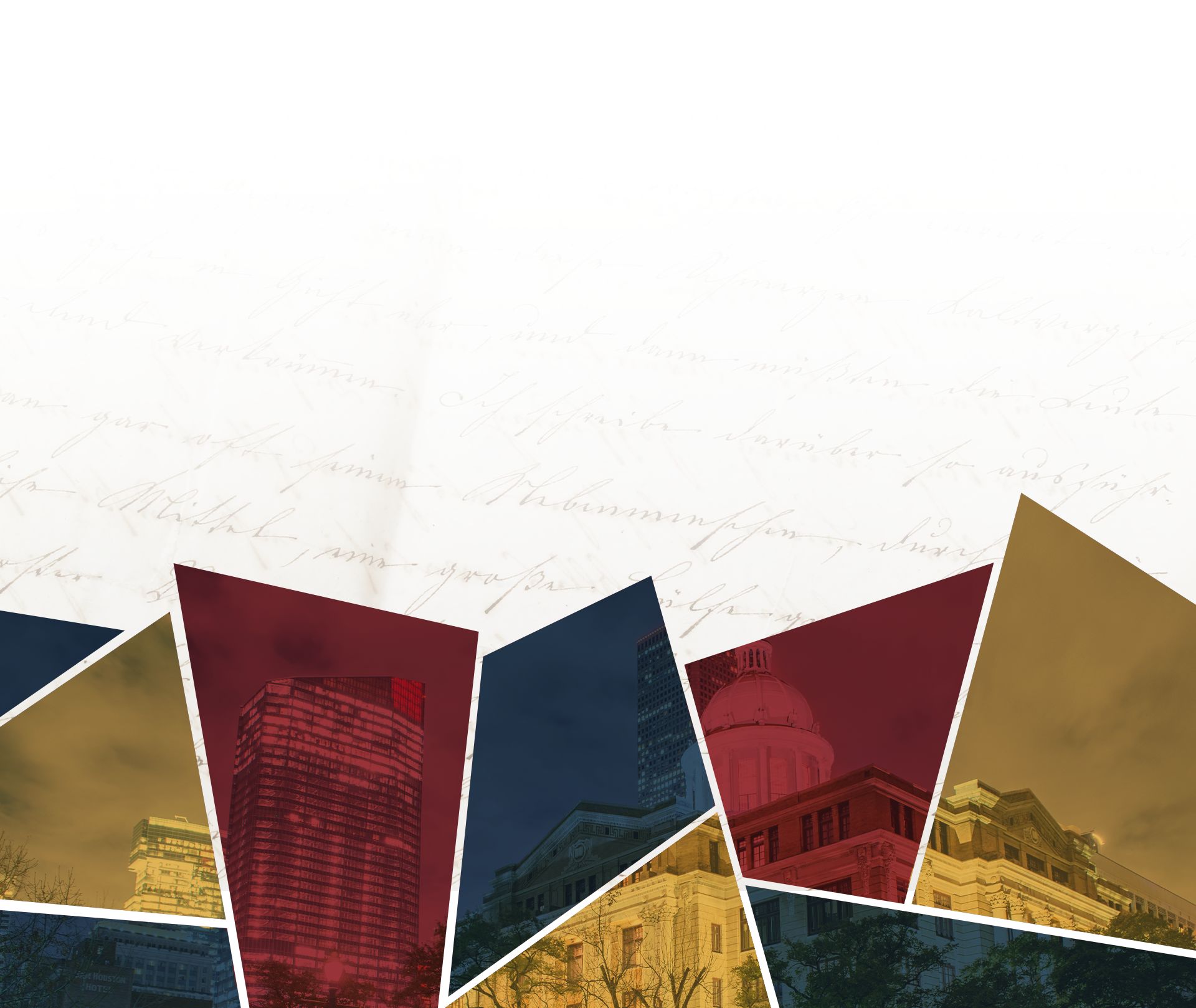 Why Choose Our Team?
We Are Fully Invested in Your Outcome
Support Network of Experienced Professionals

We work with a national and international network to help provide industry-leading support during and after your case, ranging from forensic accountants to specialized counseling coaches.

Collaborative, Team-Based Approach

When you work with any of our attorneys, you get the experience, knowledge, and support of our entire team. We're all by your side.

Experienced In & Out of the Courtroom

We will do our best to achieve an amicable settlement out of court. If additional litigation is needed, we are right there ready to go.

Fully Invested in Your Case

We care about the outcome and well-being of your family as much as you do. We will do everything to protect your best interests.