Susan Myres, president of American Academy of Matrimonial Lawyers.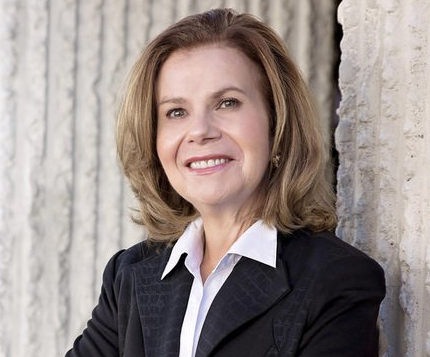 Family lawyers in Texas watched the progress of the case In Re C.J.C. through the Texas court system for some time to see if it would make new case law in situations in which a nonparent, in a suit for modification, requests visitation rights with a child whose parent was previously awarded conservatorship and possession of the child. A Texas Supreme Court ruling in this case, just announced in June, answers some questions but may have raised other even more difficult issues that are not yet settled in Texas law.

The story in this particular case is a sad one. A six-year old named "Abigail" in TSC documents has already seen a lot of changes in her young life. Abigail's parents lived together from 2011 to 2016 but never married. Abigail was born in 2014.

When Abigail's parents separated, her father filed a lawsuit asking a court to settle issues of paternity, conservatorship, possession and child support. The court established that mother and father were to be joint conservators, and the mother was to choose Abigail's primary residence with the father having regular periods of possession until Abigail turned three—at which point the two parents would share possession almost equally. Before the child turned three in 2017, the periods of possession were customized with stair steps leading gradually to fairly equal parenting time.

By September 2017, Abigail and her mother were living with Jason in his home. Jason and Abigail's mother planned to marry. Jason testified that, during that time period, he had helped to care for Abigail whenever she was with her mother. In January 2018, Abigail's mother petitioned to modify the existing court order, revising the current possession schedule and requesting additional child support. When Abigail was only four years old, in July 2018, her mother was killed in a car accident.

At that point Abigail's father's Motion to Dismiss the modification proceeding was pending. Abigail's maternal grandparents intervened, asking to be named joint managing conservators with Abigail's father, but the trial court dismissed their claim because they had no "standing" in the case (standing is addressed in the Texas Family Code in §102.003 and 102.004). According to Texas law, grandparents would only have standing if they had had "actual care, control and possession" of the child for at least six months, within 90 days before their suit was filed, according to TFC §102.003 (9).

Alternatively, the grandparents would have had to prove that the father's conservatorship or his failure to allow his child to spend time with her grandparents "would significantly impair the child's physical health or emotional development"—the governing phrase in TFC §102.004 (a)(1). That is the primary standard upon which custody decisions are made in Texas law.

However, Jason, the mom's fiancé, also requested court-ordered visitation with Abigail, and was granted standing based on the time he had spent caring for Abigail while she and her mother lived with him (see TFC §102.003 (11)). The trial court entered temporary orders naming Jason a possessory conservator of Abigail and granting him possession of the child for six hours every second and fourth Saturday for four months followed by three months during which he would have overnight possession every second and fourth Saturday. At the end of seven months, the parties were to return to court for a final hearing or work out final arrangements in a mediation.

The order also provided that the maternal grandparents would be present during these periods of visitation with Jason to provide care and comfort to Abigail. Additional court orders required communication between Jason and Abigail's father regarding the child and gave Jason other rights, such as the right to confer with Abigail's counselor, know about and attend her school activities and consent to medical treatment while she was with him.

The Texas Supreme Court reversed the lower court, ruling that the trial court had erroneously permitted a nonparent access to a child over the objections of "a fit parent." The TSC ruling was partly based on a well-known 2000 United States Supreme Court case, Troxel v. Granville, in which the justices affirmed a ruling by the Supreme Court of the state of Washington that "it is not within the province of the state to make significant decisions concerning the custody of children merely because it could make a 'better' decision."

In other words, unless the parent in question is proven to be unfit, that parent will maintain control over whom the child visits (in the Troxel case, the issue was spending time with grandparents.) The courts have historically treated the right of parents to raise their children as they please, barring evidence of significant harm, as a privilege guaranteed by the first, fifth, ninth and fourteenth amendments to the U.S. Constitution.

In the case of In Re C.J.C., no evidence was presented either to prove that Abigail's father was not a fit parent, or that failure to visit with Jason "would significantly impair the child's physical health or emotional development." Thus, the decision is left up to Abigail's father as to whether the child spends time with her maternal grandparents or her deceased mother's fiancé—or anyone else, for that matter— and how much time they are granted.

Different standards might apply in Texas if, for instance, the grandparents (or Jason) had been caring for Abigail in their own home for a more significant period of time, or if Abigail's mother had been living with her parents and they were sharing caretakers' duties for a prolonged period of time.

The "fit parent" standard acts as a shield against interference unless:
It is waived by the passage of at least 12 months, during which time a parent relinquished parental duties to a nonparent (TFC §153.373), or
There is significant evidence that impairment of the child's health or emotional development will occur if possession by a nonparent is denied (see on grandparents, TFC §154.432 and 154.433 and on others, §153.131)
In modification cases in which a nonparent is already a named conservator in the original suit, the "fit parent" shield is not resurrected, nor is it necessary to show "significant impairment," but rather merely the "best interest" of the child.
Isn't it likely that a fit parent may not agree, even when the preponderance of the evidence shows that there will be significant impairment if a child is not allowed to see certain persons? The Texas Supreme Court justices were not tasked with that issue in this case, but it is likely to occur.
Given today's fluid family structures, many more struggles of a similar nature can be expected. It appears that, in order to "win" most quarrels over custody of this type, the parties will henceforth be forced to engage in painful antagonistic proceedings in which they attempt to prove that the child's primary parent is not a "fit parent" or that the child will suffer grievous harm if he or she is not allowed to spend time with the other party. The greater the antagonism, the more intense the struggle, the greater the likelihood that the child or children will be damaged in the ensuing battle.
Susan Myres is a board-certified family law attorney at Myres & Associates PLLC. She has been practicing in Houston for over 35 years and has served in leadership positions locally, statewide and nationally. She is also the current president of the American Academy of Matrimonial Lawyers (AAML).
Copyright 2020. ALM Media Properties, LLC. All rights reserved.
Reprinted with permission from the March 09, 2021 edition of the Texas Lawyer © 2020 ALM Media Properties, LLC. All rights reserved. Further duplication without permission is prohibited. ALMReprints.com – 877-257-3382 - reprints@alm.com.