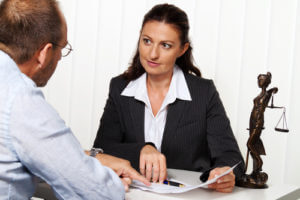 In Texas, when one spouse must make regular payments to another spouse after a divorce proceeding, this court-ordered alimony is known as spousal maintenance. There are factors in determining spousal support that impact your spousal support eligibility.
Judges will begin with the assumption that no spousal support is due during a divorce, and it is up to the spouse seeking support to make their case to the court as to why they should be given economic assistance.
After a court determines that spousal maintenance is warranted, the judge will consider several factors that will ultimately determine how much support should be granted and how long it should last.  Those factors will include:
The financial resources each spouse has at the time of the divorce and how well will each be able to provide for their own basic living needs.
The education and work skills each spouse has, and how long it would take the spouse seeking maintenance to get education or training to make them more economically viable.
How long the couple has been married.
Whether or not either spouse is paying any form of child support, and if so, how that impacts the spouse's ability to provide for their own living needs.
The age, employment history, physical, mental and emotional health of each spouse.
Whether either spouse has spent community property assets excessively or has hidden or destroyed records relating to community property.
The property each spouse brought to the marriage.
Any acts of family violence, adultery, or cruel treatment by either spouse.
Unless there is the need for ongoing support due to physical or mental disabilities, spousal maintenance is limited in duration under Texas law.
five years, if the marriage lasted less than ten years and the court-ordered maintenance because the paying spouse committed an act of family violence
five years if the marriage lasted between ten and 20 years
seven years, if the marriage lasted between 20 and 30 years, and
ten years if the marriage lasted 30 years or longer
Myres & Associates proudly serves Houston and surrounding Texas communities. To help with determining spousal support eligibility, contact a Houston family law attorney in our office.