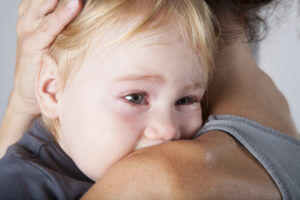 International child custody has been on the rise in recent years, causing a growing problem in custody battles, as parents flee with their children, against court orders, leaving their foreign ex-spouses with few options to enforce their orders.
The federal law that governs international child custody disputes is the Parental Kidnapping Prevention Act.  It specifically prohibits children from being kidnapped by parents across state and national borders.  However, to seek relief, you may need to invoke elements of the Uniform Child Abduction Prevention Act.  It may be the best weapon you have when dealing with a non-citizen child custody dispute that spills over to another country.
If you suspect the person your child is traveling with might attempt an international child abduction, you need to consult an attorney before your child leaves the country.  Your attorney will alert the courts and probably customs authorities to prevent the child from traveling beyond the borders of the United States.
A court will take several factors into consideration when deciding if the child can travel beyond U.S. borders.  These might include:
The length of time a child or a parent has lived in a foreign location.
The place where the child was born.
Where the child has been educated and where medical care and family members are located.
Overall, the courts will consider the best interests of the child, but things can be very complicated before a decision is reached.
If you find yourself dealing with a child custody dispute with a foreign court, you may realize that certain cultural and religious values in the foreign country hold more sway than they do in the United States.  You may also find other obstacles that create challenges to getting your child back, including things such as if the child expresses a desire to stay in the foreign country, or the spouse's family has political ties that can be exploited in their favor.
The attorneys at Myres & Associates have the experience and resources to help you with your international child custody case. Contact our office today to learn more.