Houston Post-Judgment Custody and Support Attorneys
Get Assistance Pursuing Modifications
There is a pervasive myth that a judge's decision in divorce litigation is unchangeable. While both parties must legally abide by the determinations a judge makes in divorce litigation, the decisions are not necessarily permanent. In fact, there are systems in place to facilitate changes to child custody, visitation, and spousal support as circumstances demand.
A divorce court cannot predict the future and can only make decisions that make sense for a family's present situation. When that situation changes – and it so often does – courts are prepared to hear arguments for and potentially issue modifications necessary for the wellbeing of the parties involved.
Our Houston post-judgment custody and support lawyers at Myres & Associates PLLC can help you seek modifications to a divorce judgment. This can include modifying elements of spousal support, visitation rights, and child custodial rights. Our team has over 30 years of experience with family law and can work to deliver the results you deserve when seeking a post-judgment modification.
If you believe changing circumstances necessitate a change to your divorce settlement, call (713) 322-9810 or contact us online to discuss your options.
When Can You Seek a Post-Judgment Modification in Texas?
There is a possibility that a judge in divorce court will make decisions you do not agree with, which is why many families choose to pursue alternative settlement methods. Even mutually agreed upon settlements can only act on present circumstances, however, and life can change extremely quickly.
Any settlement, whether reached through a traditional or court or through collaborative divorce, will make decisions about child custody, visitation, and spousal support. As each party's life continues to evolve, there may come a time where one or more of these elements require modification to remain reasonable and sustainable.
These changes must be material and substantial in order to necessitate a modification to a divorce settlement. Wanting to change a divorce decree's terms because you no longer agree with them will not suffice. Whether your circumstances qualify as "material and substantial" changes will partially depend on what factor on what element of the decree you are hoping to alter. The changes that necessitate a shift in spousal support will sometimes differ from those that would result in an adjustment of visitation rights.
Material and substantial changes that might warrant modifications to spousal and child support include:
Loss of income or lucrative assets. Support payment amounts are decided based on your ability to pay. If you lose access to reliable income, you can likely request a change to your obligation amount.
Increase of income or lucrative assets. This can work both ways: If you come into significantly more money, your beneficiary ex-spouse may request that you provide more to assist in the raising of your child. Should your beneficiary ex-spouse receive a major inheritance or attain a high-paying job, however, you might argue that they do not need as much direct support from you.
Evolving needs of the child. As its name would imply, child support is intended to assist the custodial parent in paying for the raising of the child. As the child grows older and their needs evolve, they may require more or less financial support.
Material and substantial changes that can lead to changes to child custody and visitation rights include:
Emergence of relevant safety factors. The court will always attempt to act in the best interests of the child. If it becomes clear that the custodial parent cannot provide a safe home or is engaging in behaviors that are hazardous to the child's health, they may explore alternative custodial arrangements, including shifting custody to the other parent. A noncustodial parent could also see their visitation rights reduced or rescinded outright if it is determined that their behavior poses a threat to the child.
Emergence of illness, injury, or an inability to properly care for the child. Should the person responsible for caring for the child fall ill or become disabled as a result of a serious injury, they may not have the ability to give the child the support they need.
Moving a significant distance away from one parent. Divorce settlements often include provisions addressing situations where the custodial parent may decide to move, especially if it involves crossing state lines. A move can make adhering to visitation rights difficult and may require approval from or adjustments granted by a court.
Evolving needs and preferences of the child. In the state of Texas, children who are at least 12 years-old may state their preference for which parent they would prefer to live with. As a child grows older and their preferences evolve, they may seek to revise earlier statements or express a preference for the first time.
Our Houston post-judgment custody and support attorneys can assess your situation to determine whether your changing circumstances are likely to qualify for modification and assist you in all of the relevant court processes. We are familiar with how modification cases are adjudicated in Texas and will do everything possible to get you the results that you need.
Enforcing Court Orders in Texas
When a judge makes a decision as part of divorce litigation, all parties involved are required to comply, even if they disagree with the final result. Depending on your situation, this could be either a boon or a burden: You might be entitled to or expected to provide a substantial amount of spousal support, for example.
Even if you vehemently object to the terms of a court-ordered divorce settlement, you must abide by them. Otherwise, you put yourself at risk of serious legal consequences.
If you are part of a child custody order, it can be stressful and infuriating when your ex-spouse refuses to honor the terms. Should a situation worsen or the violations become habitual, you can petition for court enforcement. If successful, this will result in the offending party being found in contempt of court. Punitive measures include fines, favorable modification and clarification to an existing custody order, and even jail time.
You can potentially request court enforcement of a divorce order in Texas to help manage several scenarios, including:
Failure to honor visitation rights. A noncustodial parent will likely be granted some form of regular, mandated visitation opportunities to spend time with their children. Any attempts to circumvent or restrict these visitation rights can lead to contempt of court charges.
Failure to pay spousal or child support obligations. The noncustodial parent is often expected to provide some manner of financial support to cover child rearing costs. Depending on the overall financial circumstances of the family, there may be obligations to pay the spouse, too. While an ability to pay can shift with changing income, mandatory support payments must continue to be made until a formal modification is granted.
Refusal to turn over property or assets granted in a divorce decree. Disputes often erupt over who has ownership of what marital property in a divorce. Some of these disagreements may ultimately be decided by a judge, and their final determinations must be honored. This means turning over any physical property and/or financial resources that are granted to an ex-spouse. Any effort to conceal or outright deny assets assigned to another party as part of a divorce settlement can result in court action.
Our firm can help you manage enforcement requests, including the collection of unpaid child or spousal support. We can assist in the gathering of relevant evidence and documentation as well as filing the appropriate paperwork with the court. You and your partner may be summoned for an in-person hearing to discuss the matter, and our team can vigilantly advocate for your interests.
Appeals to Divorce Judgments in Texas
Despite every effort to present the facts and argue your case, a judge may not make what you feel is the appropriate decision for your family. There are cases where a divorce court can "get it wrong," and the stakes may be too high to wait for circumstances to materially and substantially change.
Our Houston post-judgment custody and support lawyers at Myres & Associates, PLLC have enforcement experience and can advocate for your interests. We will work to right wrongs and attain a resolution that is fair and reasonable for your family.
Whether you need assistance with enforcement, clarification or modification, our firm can help. Call (713) 322-9810 or contact us online to schedule an initial consultation.
Complimentary Resources

Our Blog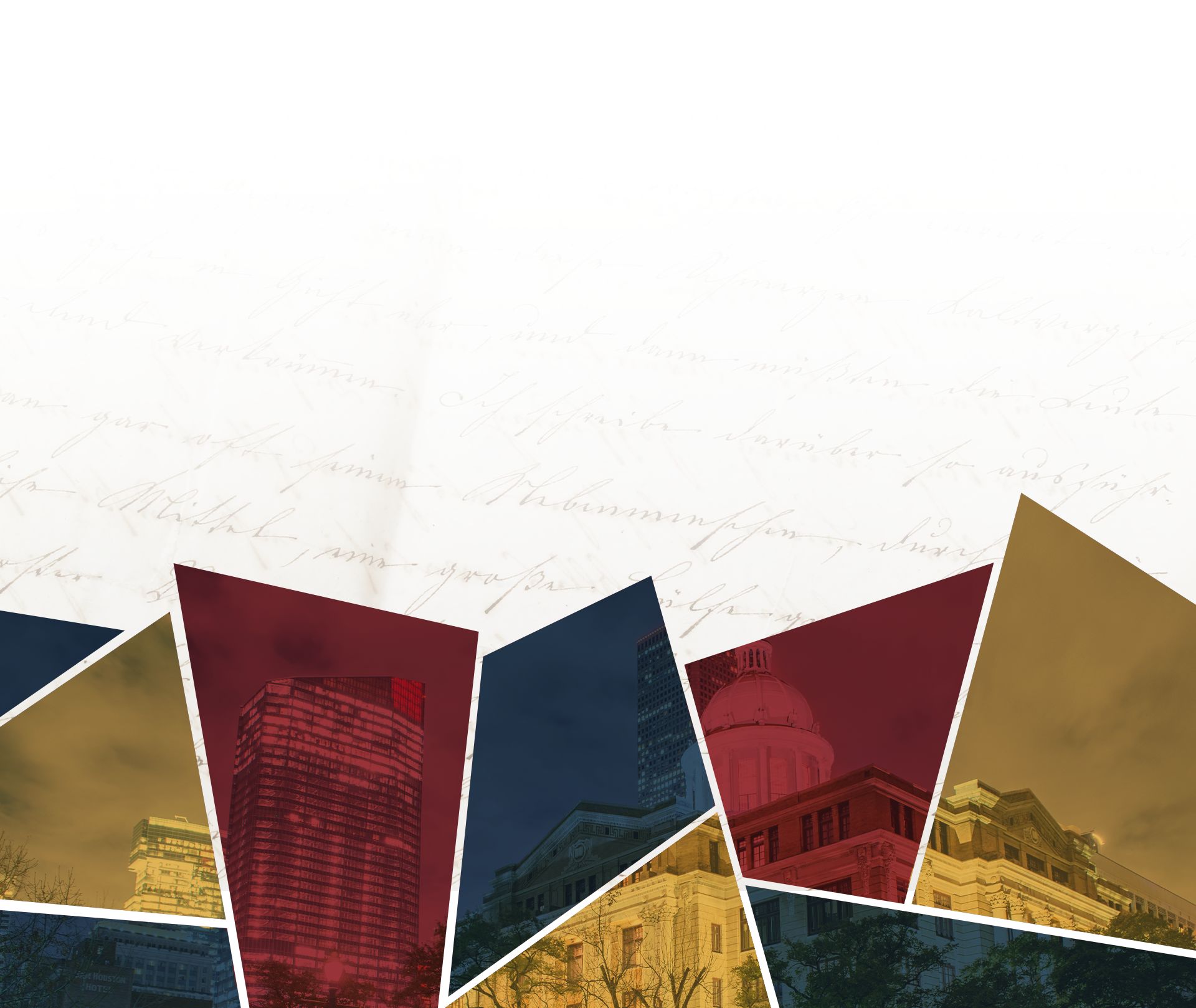 Why Choose Our Team?
We Are Fully Invested in Your Outcome
Support Network of Experienced Professionals

We work with a national and international network to help provide industry-leading support during and after your case, ranging from forensic accountants to specialized counseling coaches.

Collaborative, Team-Based Approach

When you work with any of our attorneys, you get the experience, knowledge, and support of our entire team. We're all by your side.

Experienced In & Out of the Courtroom

We will do our best to achieve an amicable settlement out of court. If additional litigation is needed, we are right there ready to go.

Fully Invested in Your Case

We care about the outcome and well-being of your family as much as you do. We will do everything to protect your best interests.